Expert advice driven by your goals
Working to support individuals and businesses alike, we ensure every step of the journey towards your ambitions is backed by clear, objective and tailor-made tax and accountancy advice.
Passionate
We are passionate about finding ways for our clients to achieve their aims, working with colleagues to deliver the whole firm's capability to them.
Personal
We know that every client is unique, which is why our approach to them as individuals starts with building a deep understanding of their needs and aspirations.
Professional
We are committed to the continuing professional development of our people – through both technical training and interpersonal skills development. We do what we say we are going to do.
Our Ethos
We believe in the passion and enterprise that exists here in Essex and beyond.
That's why we value lasting partnerships with local clients who share our ambition, employing our vast tax and accountancy expertise to help them reach their full potential.
CSR
In 2022 we attained the highly-respected ESGmark® certification; recognising our commitment to Environmental, Social and Governance principles.
As a firm we are committed to our local communities and The Rickard Luckin Essex Community Fund works with the Essex Community Foundation to support local, smaller and less well-known charities. Since 1996, ECF donors including Rickard Luckin have distributed over £34m to community charities across Essex.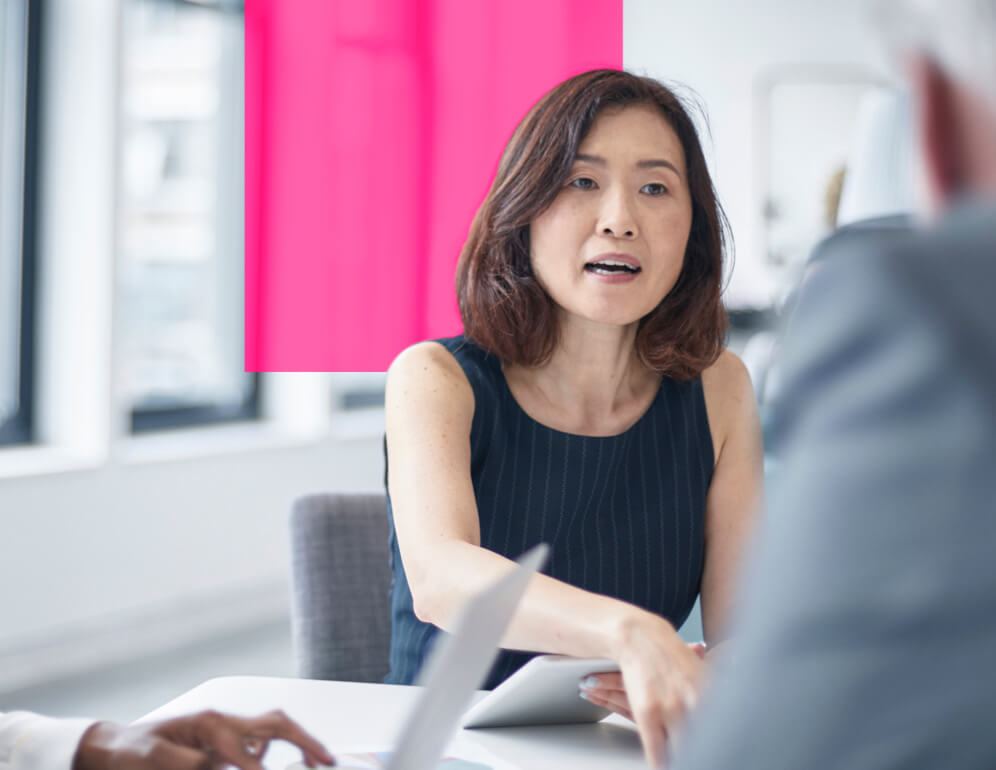 MGI and International Services
We are a member of MGI Worldwide, a Top 20 international accounting network of independent audit, tax and accounting firms, which brings together the expertise of some 6,000 professionals in over 300 locations around the world.
Our membership enables us to keep abreast of important new developments, while providing a seamless international service to any of our clients looking for support abroad.
International Services
Memberships and accreditations.
We hold memberships and accreditations from a number of professional bodies:
The Association of Independent Specialist Medical Accountants (AISMA), is a national network of over 75 firms providing expert advice to medical practices, sessional GPs and hospital doctors. To qualify as an AISMA accountant, members must meet demanding requirements set by the Association. These include regular peer reviews to ensure standards continue to be upheld.
As a result, AISMA accountants are amongst the best advisers on the accounting, finance, taxation, practice management and pension issues affecting doctors today. We are proud to have been members of AISMA since 2008.
ATOL is a government-run financial protection scheme operated by the Civil Aviation Authority (CAA). ATOL licence holders require an accountant who is qualified as an ATOL Reporting Accountant (ARA) in order for them to meet with their ATOL compliance procedures.
The ATOL Reporting Accountants' scheme has been developed by the CAA in order to help improve the standard of ATOL reporting and to provide assurance that financial information which is submitted on behalf of ATOL holders is accurate. The scheme is designed to ensure that designated accountants of participating bodies are sufficiently knowledgeable about both the industry and specific requirements of ATOL to provide the required assurance needed by the CAA.
At Rickard Luckin we are accredited as ARA's and are able to undertake the necessary regulatory reporting work for the ATOL licence holders and also perform the triennial reviews of fellow ARA's.
We also work with other accountants who may not be ARA accredited to ensure their clients remain compliant.
In April 2018, Rickard Luckin was re-assessed and recognised as an Investor in People at the Silver award level.
Investors in People (IiP) accreditation is achieved through a rigorous and objective assessment to determine performance against the standard for people management. Rickard Luckin have been accredited since April 2003.
We are an Authorised Training Employer (ATE) and, as such, are authorised to train ICAEW students. As an ATE, we fully comply with the ICAEW's training standards. We were awarded Training Firm of the Year in 2017.
The Associate Chartered Accountant (ACA) is a qualification gained from the Institute of Chartered Accountants in England and Wales (ICAEW). We are proud supporters of the ICAEW and ensure that our students attend school careers days, university careers fairs, as well as helping with mock interviews at school. The time and commitment to these events helps our students develop greater interpersonal skills and explain to our potential future students, first hand, the benefits of working for a firm such as Rickard Luckin.
With client work ranging from small personal tax cases right up to large multinational audits, we are able to provide our students with an exposure to every part of accountancy and ensure that they are working in an environment that complements their studies. We ensure that our students have the skills and experience to be true business advisers and well-rounded qualified chartered accountants.
We offer our graduate intake the option of taking the ACA, or joint ACA-CTA qualification which culminates in a Chartered Accountant and Chartered Tax Adviser qualification.
The ACCA Approved Employer Programme recognises employers' high standards of staff training and development and confirms our commitment to ensuring our students, affiliates and members have the right skills, ethics and competences to add value and drive businesses forward.
The AAT accredited employer status is a badge of excellence which recognises us as employers who support their team members with AAT training and membership, and ongoing professional development.
As a training firm we pride ourselves on the diversity of the qualifications our students are supported in. These include:
ATT
The Association of Tax Technicians (ATT) qualification provides a foundation for providing tax compliance advice before moving on to the Chartered Tax Adviser (CTA) qualification.
CTA
The Chartered Institute of Taxation (CIOT) offers the highest-level tax qualification in the UK, the Chartered Tax Adviser (CTA) qualification. The qualification is awarded once they have completed three years of relevant professional experience and have applied to become a member of the Chartered Institute of Taxation.
CIMA
The Chartered Institute of Management Accountants (CIMA) is the world's leading and largest professional body of management accountants.