Looking for a Chartered Accountant in Southend? Rickard Luckin's expert Accountants and Tax Advisers are here to help.
At Rickard Luckin we make your personal and business tax objectives our own, forging a relationship of professional trust that works to build your financial position. From Accountancy and Payroll to Tax Planning and Business Advisory we provide Southend and Essex-based businesses and individuals with a complete Accountancy and Tax Advisory Service.
Why choose Rickard Luckin as your Accounts and Tax Adviser?
Passionate, Personal, Professional. That's our ethos. We're passionate about finding ways for our clients to achieve their aims, we know that every client is unique, which is why we approach them as individuals and we're committed to the continuing professional development of our people, so you get the best service possible.
We value lasting partnerships with local clients across Southend and beyond who share our ambition, employing our vast tax and accountancy expertise to help them reach their full potential.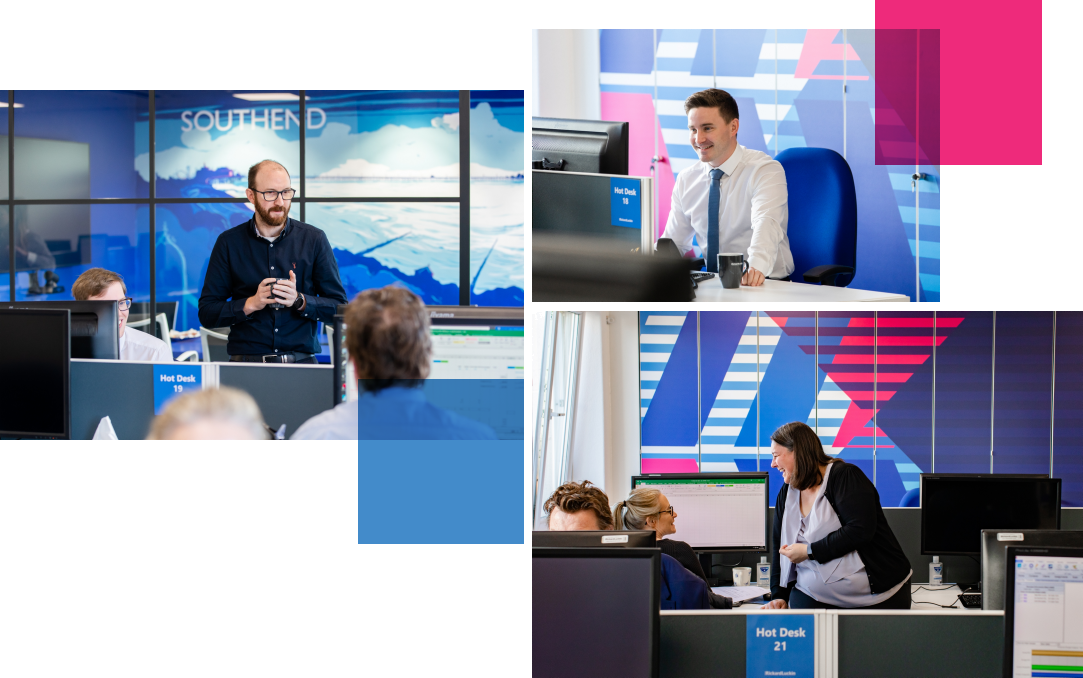 Explore our Southend office
We believe in investing in the creation of amazing spaces in the communities we serve, this underlines our commitment to the city and our clients. For Southend it was hugely important, considering how long we've been here and the relationships we already have with local businesses and not-for-profit organisations, such as our sponsored partnership with Havens Hospices as Learning Programme Partner of the Herd In The City public sculpture trail.
Southend Accountant Case Study
See how our Accountancy Team helped Westcliff High School for Boys, a state and grammar school based in Southend-on-Sea for over 100 years
We provide a number of Tax Adviser and Accountancy Services from our Southend office
Discover our full range of accountancy and tax services, our team are on hand to provide clear direction for all your financial matters
Visit our Southend Office
19 Clifftown Road,
Southend-on-Sea,Essex,
SS1 1AB
What3Words location:
/// agent.took.agreed
Stay up-to-date with changes that affect you.
Sign up to our newsletter and receive the tax and financial information that's relevant to you.