News
Rickard Luckin has moved to new offices in Chelmsford
On 16 August we moved into new offices in Chelmsford. Our new address is First Floor, County House, 100 New London Road.
The move follows the agile working space that has been adopted in our new Southend office https://www.rickardluckin.co.uk/news/welcome-to-the-new-southend-office , which opened in February this year. The new Chelmsford office provides just under 10,000 square feet of refurbished office space that has been extensively modernised.
The appeal for us, apart from the huge benefit of moving to a more modern space that is purpose-built to accommodate agile working, is to be able to create an inspiring workplace that our team is excited to come to in order to work, collaborate and of course meet with our valued clients and contacts.
The new office overlooks Essex County Cricket ground, with close proximity to Chelmsford train station as well as public car parks.
We are pleased to share the following photos of our new office space with you, and look forward to welcoming our clients and visitors.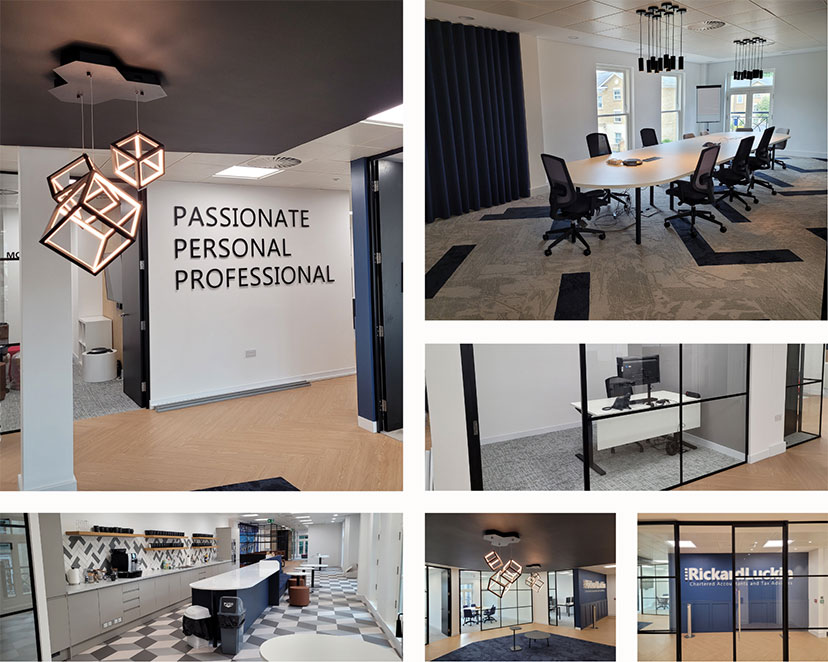 Find out more
If you have any questions about the above, or would like more information specific to your circumstances, please enter your email address below and we will get in touch:
Our Accreditations and Memberships